Inmate Record Check
Arrests, Warrant, Mugshot & More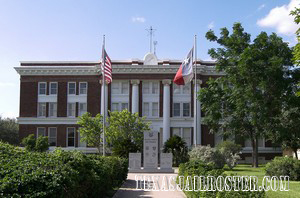 Lookup Arrests and Wanted Persons in the City of Lyford, Texas. Results Include: Arrest Records, Warrants, Mugshot, Type of Crime, Warrant Number, Bond Amount, Race, DOB, Eyes, Height, Weight, Sex, Age, Hair.
Lyford, Texas Jail and Mugshot Information
Lyford is a city in Willacy County, Texas. According to the United States Census Bureau, the city has a total area of 1.8 square miles (5 sq. km). The City of Lyford had a population of approximately 2,611 in the year 2010.
The mayor of Lyford, Texas is Jose G. Solis. Jose G. Solis can be contacted at
Jose G. Solis, Mayor
Lyford City Mayor's Office
City of Lyford
Lyford City Hall
13550 W Main Street
P.O. Box 310
Lyford, TX 78569
Phone: (956) 347-3512
Fax: (956) 347-5434
Violent crime rate in 2018 in Lyford: 216.0; U.S. Average: 207.3
Violent crime rate in 2017 in Lyford: 250.8; U.S. Average: 215.2
Facts about crime in Lyford, Texas:
The overall crime rate in Lyford is 26% lower than the national average.
For every 100,000 people, there are 5.6 daily crimes that occur in Lyford.
Lyford is safer than 34% of the cities in the United States.
In Lyford you have a 1 in 49 chance of becoming a victim of any crime.
The number of total year over year crimes in Lyford has decreased by 11%.