Inmate Record Check
Arrests, Warrant, Mugshot & More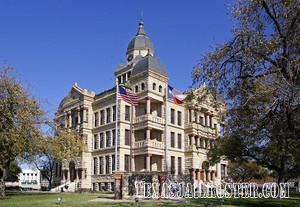 Lookup Arrests and Wanted Persons in the City of Oak Point, Texas. Results Include: Arrest Records, Warrants, Mugshot, Type of Crime, Warrant Number, Bond Amount, Race, DOB, Eyes, Height, Weight, Sex, Age, Hair.
Oak Point, Texas Jail and Mugshot Information
Oak Point is a city in Denton County, Texas. According to the United States Census Bureau, the city has a total area of 5.9 square miles (15.4 sq. km). The City of Oak Point had a population of approximately 2,786 in the year 2010.
The mayor of Oak Point, Texas is Keith Palmer. Keith Palmer can be contacted at (972) 294-2312 (City Hall) and by email at kpalmer@oakpointtexas.com.
Keith Palmer, Mayor
Oak Point City Mayor's Office
City of Oak Point
Oak Point City Hall
100 Naylor Road
Oak Point, Texas 75068
Email: kpalmer@oakpointtexas.com
Phone: (972) 294-2312 (City Hall)
Facts about crime in Oak Point, Texas:
The overall crime rate in Oak Point is 70% lower than the national average.
For every 100,000 people, there are 2.27 daily crimes that occur in Oak Point.
Oak Point is safer than 78% of the cities in the United States.
In Oak Point you have a 1 in 121 chance of becoming a victim of any crime.
The number of total year over year crimes in Oak Point has increased by 1%.