Inmate Record Check
Arrests, Warrant, Mugshot & More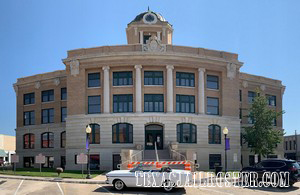 Search for Inmates on the Jail Roster in Cooke County Texas. Your Results: Arrest Records, Mugshot, Charges, Facility, Offense Date, Bond, Disposition, Booking Number, Booking Date, Release Date, Issuing Authority, Aliases, Date of Birth, Physical Description
Cooke County Sheriff Information
Terry Gilbert, Sheriff
Cooke County Sheriff's Office
Cooke County Justice Center
300 County Road 451
Gainesville, Texas 76240
Phone: 940-665-3471
Fax: 940-668-3255
Hours: Monday – Friday, 8:00 a.m. – 5:00 p.m.
Cooke is a county in the State of Texas. According to the United States Census Bureau, the county has a total area of 898 square miles (2,330 sq. km). The county seat of Cooke is Gainesville. The largest city of Cooke County is Gainesville. Cooke County had a population of approximately 39,895 in the year 2010.
All completed employment applications should be submitted to:
101 South Dixon
3rd Floor, Room 315
Gainesville, Texas 76240
Phone: (940) 668-5452
Fax: (940) 668-5529
Email: hr@co.cooke.tx.us