Inmate Record Check
Arrests, Warrant, Mugshot & More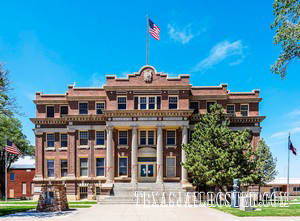 Search for Inmates on the Jail Roster in Dallam County Texas. Your Results: Arrest Records, Mugshot, Charges, Facility, Offense Date, Bond, Disposition, Booking Number, Booking Date, Release Date, Issuing Authority, Aliases, Date of Birth, Physical Description
Dallam County Sheriff Information
Shane Stevenson, Sheriff
Dallam County Sheriff's Office
501 Denver Avenue
Dalhart, TX 79022
Phone: (806) 244-2313
Email: sheriff@dallam.org
Hours: Monday – Friday, 8:00 a.m. – 5:00 p.m.
Dallam is a county in the State of Texas. According to the United States Census Bureau, the county has a total area of 1,505 square miles (3,898 sq. km). The county seat of Dallam is Dalhart. The largest city of Dallam County is Dalhart. Dallam County had a population of approximately 7,208 in the year 2010.
All completed employment applications should be submitted to:
Dallam County Jail
201 East 5th Street
Dalhart, TX 79022
Phone: (806) 244-2541
Dallam County Crime Statistics:
Dallam Annual Average Violent Crimes: 36
Data Source: Uniform Crime Reporting (UCR) Program