Inmate Record Check
Arrests, Warrant, Mugshot & More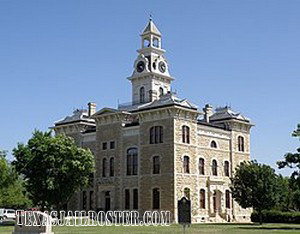 Search for Inmates on the Jail Roster in Shackelford County Texas. Your Results: Arrest Records, Mugshot, Charges, Facility, Offense Date, Bond, Disposition, Booking Number, Booking Date, Release Date, Issuing Authority, Aliases, Date of Birth, Physical Description
Shackelford County Sheriff Information
Edward A Miller, Sheriff
Shackelford County Sheriff's Office
791 U.S Hwy 180
West Albany, Texas 76430
Phone: 325-762-9500
Fax: 325-762-9501
Email: ed.miller@shackelfordcounty.org
Hours: Monday – Friday, 8:00 a.m. – 5:00 p.m.
Shackelford is a county in the State of Texas. According to the United States Census Bureau, the county has a total area of 914 square miles (2,367 sq. km). The county seat of Shackelford is Albany. The largest city of Shackelford County is Albany. Shackelford County had a population of approximately 3,328 in the year 2010.
Shackelford County Crime Statistics:
Shackelford Annual Average Violent Crimes: 4
Data Source: Uniform Crime Reporting (UCR) Program