Inmate Record Check
Arrests, Warrant, Mugshot & More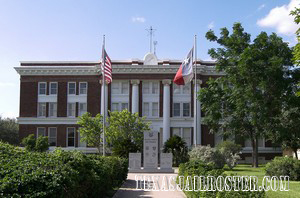 Search for Inmates on the Jail Roster in Willacy County Texas. Your Results: Arrest Records, Mugshot, Charges, Facility, Offense Date, Bond, Disposition, Booking Number, Booking Date, Release Date, Issuing Authority, Aliases, Date of Birth, Physical Description
Willacy County Sheriff Information
Hon. Larry Spence, Sheriff
Willacy County Sheriff's Office
1371 Industrial Drive Dr.
Raymondville, Texas 78580
Phone: (956) 689-5576
Fax (956) 689-3867
Email: larry.spence@co.willacy.tx.us
Hours: Monday – Friday, 8:00 a.m. – 5:00 p.m.
Willacy is a county in the State of Texas. According to the United States Census Bureau, the county has a total area of 597 square miles (1,546 sq. km). The county seat of Willacy is Raymondville. The largest city of Willacy County is Raymondville. Willacy County had a population of approximately 21,584 in the year 2010.
All completed employment applications should be submitted to:
Willacy County Sheriff's Office
1371 Industrial Drive Dr.
Raymondville, Texas 78580
Willacy County Crime Statistics:
Willacy Annual Average Violent Crimes: 175
Data Source: Uniform Crime Reporting (UCR) Program